Irwin's Mountain Inn latest update for guest information of COVID-19

Hot Tub Update
As of Feb 11th, our hot tub was permitted to open with strict provincial capacity restrictions in place. This will make it difficult to accommodate every guest group when our hotel is busy. We will use an appointment system with scheduled time slots for cohort groups. Hot pool bookings will be made on a same-day basis, in person through the front desk; information will be provided upon check-in at the hotel.
Hot pool use is subject to change at any time, including last minute closure of any amenity.
Irwin's Mountain Inn
Welcome to Irwin's Mountain Inn situated in Banff National Park in the heart of the Canadian Rockies. Conveniently located right on Banff Avenue close to the heart of downtown Banff, our attractive 65 room hotel offers a variety of room styles to suit your accommodation needs.
Your comfortable stay will be complimented by our in-house amenities, including air conditioned rooms, an 8-person hot tub, traditional dry cedar sauna, fitness centre, complimentary Wi-Fi and conference room.
Our focus is on providing excellent customer service and our friendly and attentive front desk staff look forward to making you welcome during your stay.  We will be happy to help provide personalised recommendations on the unique variety of sightseeing, activities, restaurants and shops on offer here in Banff National Park - ensuring you maximise your experience and take the best memories home with you.
Compilmentary Wifi
Complimentary parking
Pet Friendly
Air Conditioned Rooms
8 Person Hot Tub
Dry Sauna (Temporarily Closed)
Fitness Centre
Meeting / Conference Room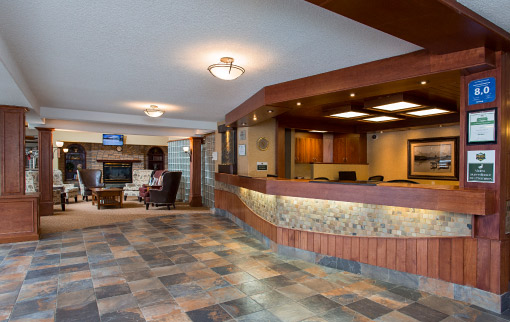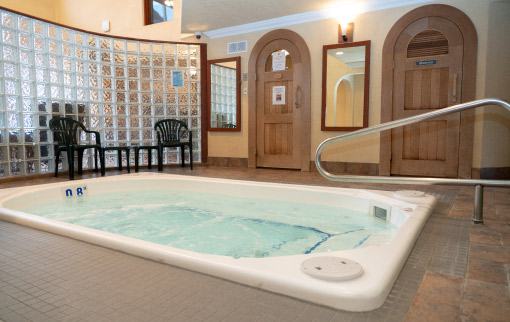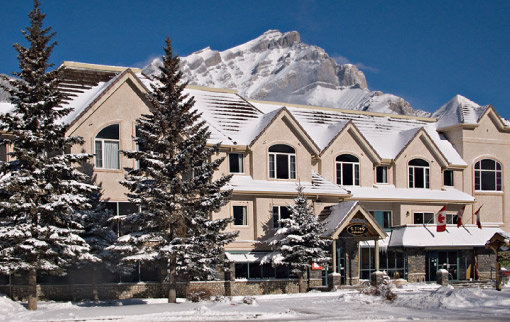 Safecation
We understand that travelers have a higher expectation for cleanliness and health safety than ever before. Our SAFECATION commitment is to lead with hospitality practices that ensure the safety of our guests, our employees, and our community.
No contact arrival and departure
Enhanced cleaning and disinfecting measures in line with AHS protocols
Staircase and elevator access to rooms
Spacious lobbies
Friendly knowledgeable staff with mandatory preventive education and training